The hanger machine is a very popular machine. It can be directly put into production without other auxiliary equipment. For people with limited funds or the initial stage of starting a business, choosing a hanger machine as a startup project is a very good decision.
1. No production experience required. The prosperity and development of many industries depend on certain industry experience. However, the operation of this machine is very simple, one person can complete all operations of the machine, and the industry does not rely too much on experience.
2. Low investment funds. The price of a hanger manufacturing machine is not expensive, usually between 20,000-35,000RMB. This price is acceptable for novices.
3. Production is not troublesome. Compared with other industries, this industry requires very few manual operation steps. It only needs to manually put in the iron wire and replace the wire. Once the production starts, you can completely leave it alone.
4. Low pressure. The investment of funds is a gradual process and will not put you under too much pressure. You can buy spraying equipment, a plastic powder recycling machine after you make money later, in order to increase your product kinds.
5. Broader sales. Hangers are daily necessities that everyone can use, and unlike other products, hangers have no shelf life.
Customers contact us
The Tunisian customer sent an inquiry to our sales manager LAURA, who informed Laura that he wanted to open a factory for hangers, but had no experience in this area. We let customers not worry, we will provide customers with various support. Although the client speaks French, we still eliminate concerns for the client one by one.
At present, the customer's three hanger machines have begun production, and he is very satisfied with our machines. He told us that he also wants to continue to expand his industry. If he makes enough money, he will come to our factory to buy ten machines again.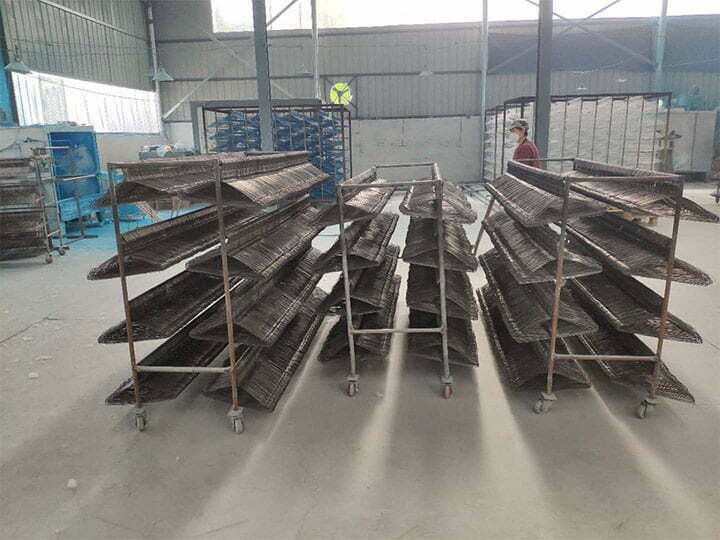 Parameters of the hanger machine
| | |
| --- | --- |
| Model | SLPT-40 |
| Capacity | 35-40pcs/minute |
| Wire diameter | Customize |
| Voltage | 220V/380V |
| Hanger size | Customize |
| Net weight | 700KG |
| Machine size | 1800*800*1650mm |