Wire hangers are mainly made of various types of iron wires. We can use the wire hanger machine to squeeze, wind, and fix the iron wire into a durable finished clothes hanger. However, not all iron wires can be used to make iron clothes hangers. Only the wire type and wire size that meet the requirements can be used to produce wire hangers.
Classification of wire
There are many types of iron wires on the market. Iron wire can be divided into electro-galvanized wire, hot-dip galvanized wire, hard low-carbon steel wire, soft low-carbon steel wire, and coated iron wire according to different processing techniques.
The electro-galvanized wire is made of high-quality low-carbon steel as raw material, processed by drawing, galvanizing, and other processes. This kind of iron wire has a galvanized layer on the surface, which has strong corrosion resistance. This kind of galvanized iron wire is widely used in industries such as building highway fences, tying flowers, and steel wire netting.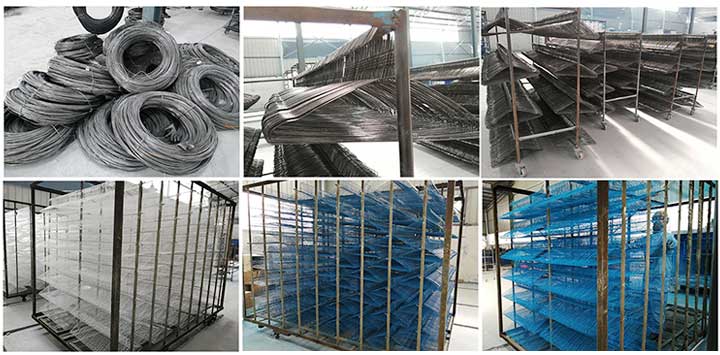 Hot-dip galvanized wire is made of high-quality carbon structural steel, which is processed by drawing and hot-dip galvanizing. This kind of iron wire is widely used in the manufacture of metal wire mesh, highway barriers, etc. It has the characteristics of a thick coating, strong corrosion-resistance, and strong coating.
Hard black iron wire is directly drawn from low-carbon steel wire by a drawing machine. The main characteristics of this kind of iron wire are its high hardness and bright appearance. Main use: Weld various metal products such as clothes hangers, umbrellas, metal mesh, baskets, etc.
The soft black iron wire is made of low carbon steel wire after being softened by annealing and then cold drawn. Its main characteristics are good flexibility, slightly higher hardness, and a bright appearance. Main use: Mainly used for the welding of metal mesh weaving technology, welded mesh, and craft products.
What kind of wire can be used to make high-quality wire clothes hangers?
The common iron wires used to make iron hangers are galvanized iron wires and rubber-coated iron wires. If the hanger is made of galvanized iron wire, its diameter should be between 1.8-2.8mm. Moreover, one ton of galvanized iron wire can process approximately 36,000 wire hangers with the wire hanger machines. If the coat hanger is processed by rubberized iron wire, its diameter needs to be between 3.8-4mm.